Fun on the Farm
We offer some fun indoor facilities and activities as well as plenty of outdoor adventure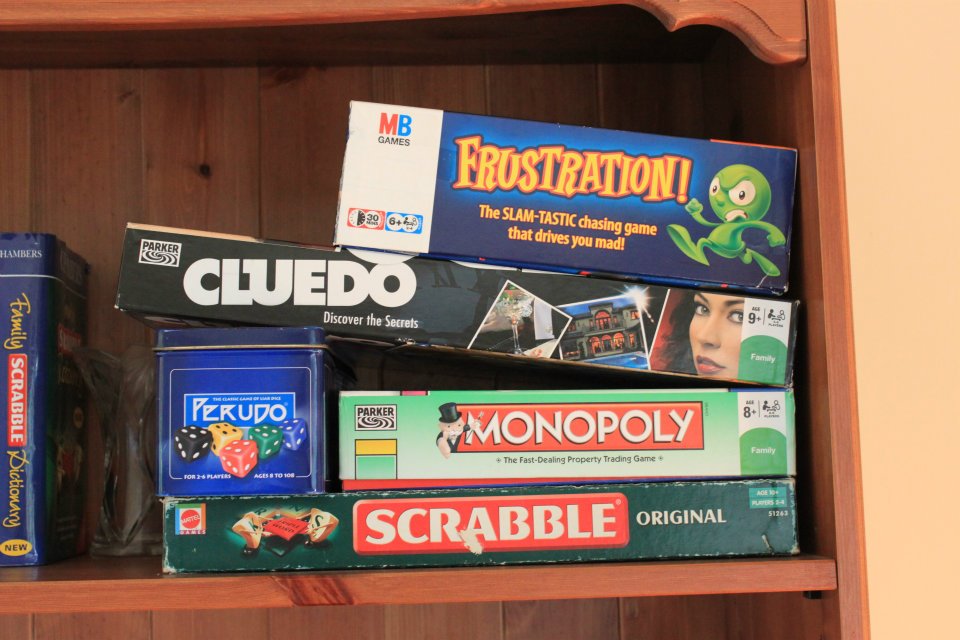 Board Games 
All of our cottages have a supply of books, board games and playing cards for cosy evenings round the fire, or lazy days.
Play Barn (opened June 2013)
This converted steading is located centrally in the farmyard. With beautiful views of the fields it houses a small playroom for babies and children from 0 – 5 and a large adjacent games room for older children and adults.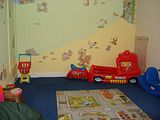 Facilities include:
Playroom
Soft toys
Baby toys
Toddler toys
Jigsaws
Ride-on toys
Games room
Table Tennis
Table Football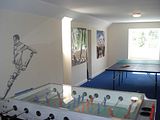 Outdoor Play
With 175 acres to play in, even the most active child will be entertained for hours. They will love to play pooh sticks in the river, fish with nets or rods, build a den and explore the woods. Whether they are defending a self built fort, or flying a kite with you, this is the stuff memories are made of.
In Spring the puddles are often full of tadpoles, and wild rabbits play in the grass. Make sure you bring your wellies, stomp in the mud, and dam streams. Unwrap your children from the cotton wool of day-to-day life.
We also have a large trampoline near the farmyard, and Farmer Robert will point you to a secluded swing suspended from a tree branch. 2013 will see the construction of a purpose built play area and zip wire.
Don't forget to visit the animals and collect your eggs (click here)
For accommodation click here.
For prices and availability click here.